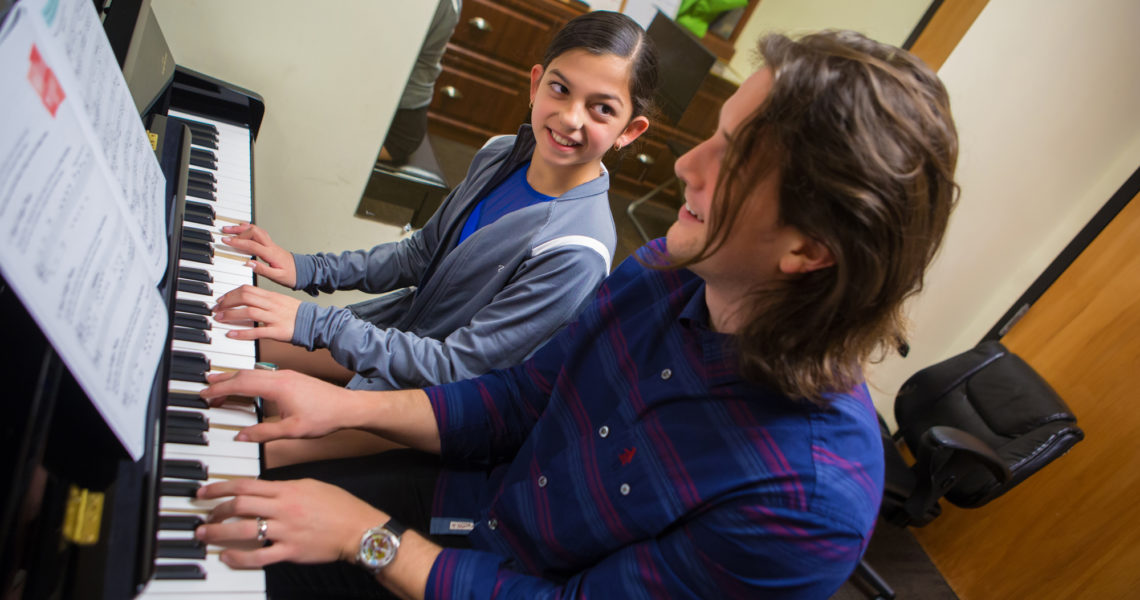 Enroll For Music Lessons!
We're now offering Piano and Voice lessons. With University Trained Teachers, and Concerts and Recitals held twice a year. 
Reasons which make Miami Dance & Music Academy the best choice for you!
Focus On Teaching
All we do is teach. We do not sell or rent instruments of music. This leaves us free to specialize in one thing – providing the highest quality of music instruction.
University Trained Teachers
Our instructors are highly qualified and many have extensive performance experience. Most importantly, our instructors strive to relate their teaching to each individual student's learning style.
Private & Group Lessons
Different students require different teaching approaches. Some students progress best with the peer interaction and class motivation of a group session. Other students prefer the focused concentration of an individual one on one lesson. Once a student is more advanced it will be necessary to take private lessons to master the advanced techniques of an instrument or voice with individual attention. Make sure that your student has the option to select the learning style that is best suited for them.
Regular Concerts and Recitals
Recitals and concerts are held at least twice a year. These provide students with performance experience and build confidence. Recitals will be free to students and guests.
Preschool Music Program
From the age of 3, children are exposed to the basics of music in a fun supportive group environment.This program builds a solid foundation for later success in private lessons.